Connecting Cranbrookians: Past, Present and Future.
The interconnection between a School, a parent and a child is a relationship that is vital to maintain. At Cranbrook, we don't believe our students' association with the School ends in Year 12.
The Old Cranbrookians' Association (OCA) was founded in 1921 to create active and beneficial opportunities for Old Cranbrookians to support the wellbeing of the School, while providing the Old Cranbrookian fellowship a network of reunions, events and supporter activities for current and future students.
The OCA promotes and fosters relationships amongst Alumni, and between Alumni and the School. It provides a way for Alumni of all ages to keep in touch with each other, delivers mentoring opportunities, post-School support and connection, and continues the sense of belonging to Cranbrook.
A Strong and Supportive Network
More than 5500 former Cranbrook students are now OCA members, benefiting from their connections with each other and our School, and feeling supported as they transition to life and careers outside Cranbrook.
The major aim of the OCA is to reconnect Old Cranbrookians.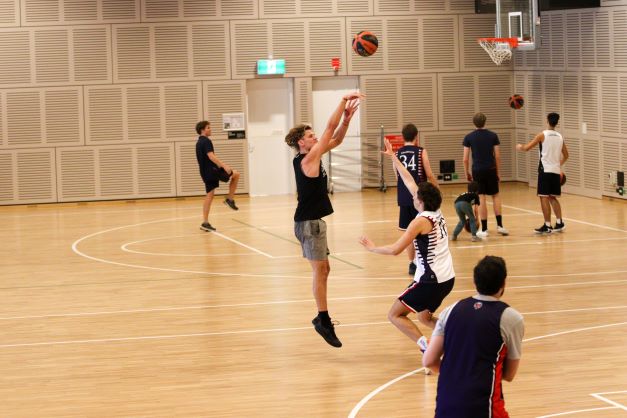 A Truly Global Network
Our Old Cranbrookian network extends across the globe, with our former students having made impressive and extensive career and personal contributions. Among them Olympians Murray Rose and Steven Solomon, Sculptures by the Sea Founder David Handley, ex-professional Cricketer Ed Cowan, Entrepreneur Mike Cannon-Brookes and former Chairman of the SBS, trustee of the Sydney Cricket Ground Trust, former member of the Judicial Commission for NSW and Importer of Consumer Electronics, Nihal Gupta.
Membership Benefits
Membership of the OCA offers additional benefits including exclusive invitations to valuable events, such as reunions, the annual Business Breakfast which last year featured global tech entrepreneur and Atlassian Co-CEO and Co-Founder Mike Cannon-Brookes, Business Directory linkage and a soft and printed copy of the landmark OCA Magazine.
Through the Old Cranbrookians' website and social media, Old Cranbrookians can keep up to date with Association and School news and upcoming events, keep in touch with contemporaries, register for reunions and events, participate in the OCA's mentoring programme, search the online business directory and much more.
To join the Old Cranbrookians' Association, please enquire here alumni@cranbrook.nsw.edu.au
The OCA Committee
Every year, the OCA Committee is voted in at the Old Cranbrookians' Association Annual General Meeting. 
The latest committee of the Old Cranbrookians' Association is listed below.
Governance
Committee of the Old Cranbrookians Association
| Person | Position | Class Of |
| --- | --- | --- |
| Martin Cayzer | President | 1988 |
| Howard Barton | City VP | 1982 |
| Dan Amor | City VP | 1990 |
| William (Bill) Andreas | Country VP | 1987 |
| Andrew Parker | Country VP | 1987 |
| Beau Roberts | Honorary Treasurer | 2000 |
| Edward Strong | Honorary Secretary | 2013 |
| Tom Findlay | U 26 Committeemen | 2021 |
| Peter Forde | U 26 Committeemen | 2019 |
| Xavier Fryer | Recent School Leaver | 2022 |
| Chris Cunio | Committee member | 2015 |
| Sean Kelly | Committee member | 1986 |
| Josh Cohen | Committee member | 2007 |
| Evan Hansimikali | Committee member | 1999 |
| Hamish Thomson | Committee member | 1997 |
| Joe Karsay | Committee member | 1998 |
| Alec Lesmond | Committee member | 2015 |
| Luke Adams | Committee member | 2002 |
| Cameron Haynes | Committee member | 2003 |