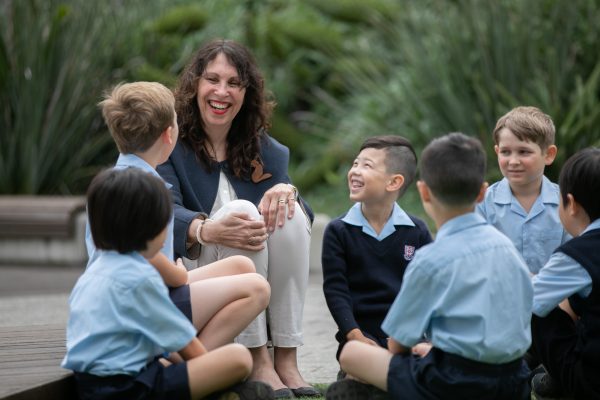 ---
Welcome from Michele Marquet, Head of Junior School
An essential element of the Cranbrook approach is to truly know your child. We provide a positive and caring environment to inspire our students to thrive.
We foster outward perspectives at Cranbrook, preparing the next generation to engage with, and contribute to, the world around them. We want our students to learn to become inquirers, thinkers, communicators, risk-takers, knowledgeable, principled, caring, open-minded, balanced and reflective.
At its heart, our School values the individual and the pursuit of excellence, which should and does look different for every child.
Cranbrook Junior School provides learning opportunities for each student that not only encourage self-confidence and intellectual development, but instil a sense of independence, responsibility and consideration of others.
Our People
Junior School Leadership Team
Headmaster
Nicholas Sampson MA (Cantab)
Head of Junior School
Michele Marquet MEd, BA, DipEd
Deputy Head of Junior School (Student Wellbeing)
Grant Andrews BTeach (Primary), BEd
Deputy Head of Junior School (Staffing and Operations)
Richard Baker MEdLead, COGE, GDipEd, BA
Deputy Head of Junior School (Curriculum)
Genét Erickson Adam MEd
Educational Development Team Coordinator
Heather Brodie BTeach, GradCert (Children's Art), COGE
Assessment and Data Coordinator
Christina Cellini MEd Syd, CertGiftEd UNSW, CertLA DSE
Year Level Coordinator (Kindergarten)
Lois Kennedy BSc (Hons) PGCE
Year Level Coordinator (Year 1)
Chloe Jennings BA PGCE
Year Level Coordinator (Year 2)
Alissa Martire BEd (ECE)
Year Level Coordinator (Year 3) 
Karen Harricks MEd, BEd
Year Level Coordinator (Year 4)
Roberta Henry BEd
Year Level Coordinator (Year 5)
Casey Zhang MEd (Hons), PCAP, BEd
Year Level Coordinator (Year 6)
Scott Wells BA (Hons)