Our strong School culture is built on the foundation of the School's values—a respect for the individual, a love of the pursuit of excellence, and a respect for the integrity of differences.
Our alumni—from artists to entrepreneurs, Olympians to academics—reflect a School culture that has always encouraged an openness to the outside world and an emphasis on breadth and balance—freeing individuals to explore, enjoy and fulfil their potential.
In an age where belief in institutions is diminishing and social and technological change is presenting parents and carers with many challenges, we aim to support our families by providing positive cultural, moral, ethical and social guidance to our young people. In the Junior School the classroom teacher is the primary vehicle for pastoral care, while in the Senior years our comprehensive House system, along with mentor groups, builds relationships of real depth over time. Across our School, our broad and comprehensive Co-Curricular offerings build relationships, while students are also supported by specialist educators and counselling services.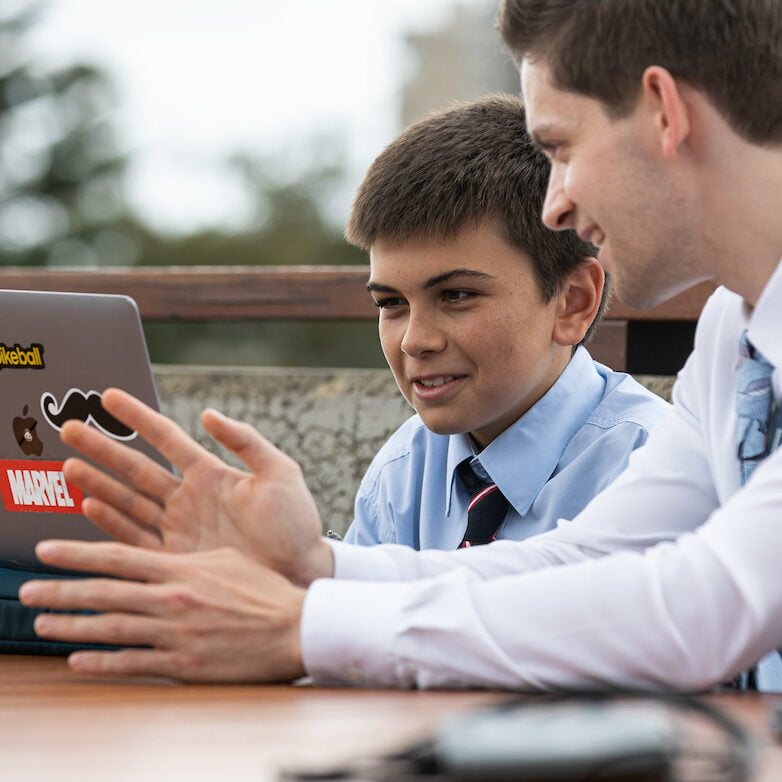 ---
A strong School culture
Our emphasis on experiential and service learning encourages empathy and prepares our students for the challenges and opportunities of the world outside of School.
A strong School culture is also built on the foundations of an actively engaged staff. We know that the satisfaction and retention of staff is critical and we are committed to supporting our staff through professional mentoring as well as enabling opportunities for professional development and progression.