Cranbrook has two Boarding Houses, Rawson and Street, which together care for approximately 75 students from Year 7 to Year 12. There is a good mix of students from Sydney, rural Australia, and overseas.
Ever since Cranbrook opened its gates in 1918, our School has provided a space for students to reside on campus. Boarding allows our students to be at the centre of School life: bringing them into routines and practices that are part of our history as well as allowing them to enjoy new activities and experiences. Living, and working, alongside peers and adults enables the growth both of self-belief and of interpersonal skills.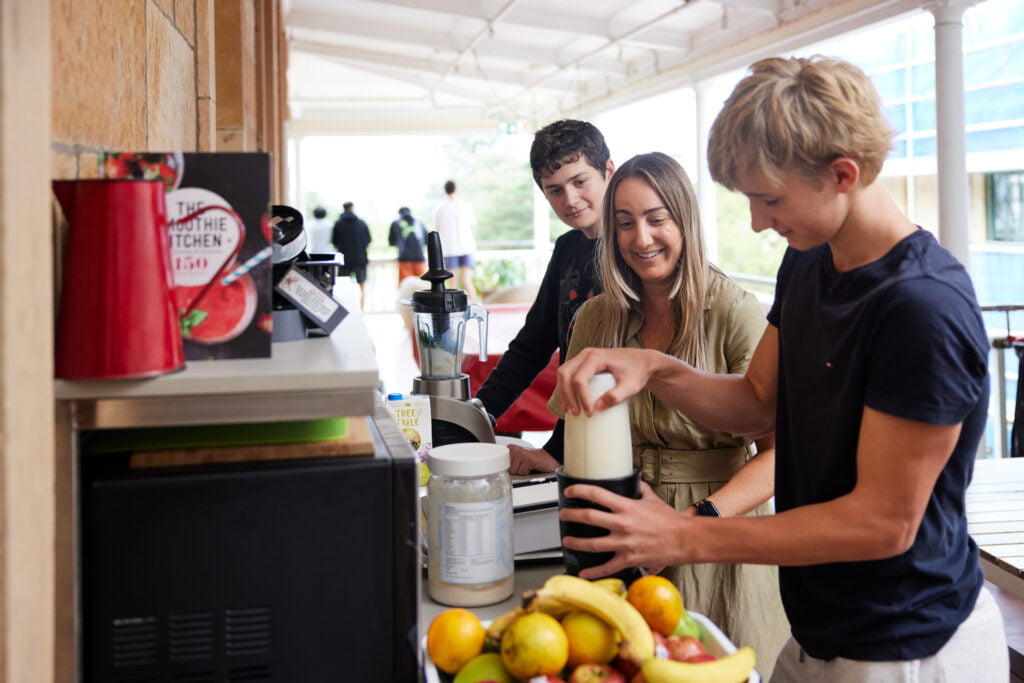 Our Boarding Housemasters live on site and have families of their own providing powerful pastoral support and instilling a sense that boarders are very much an extension of the Housemasters' family life. Each Housemaster is supported by three resident members of the School staff.
Boarders feeling secure and comfortable is of vital importance to our School. We offer all of our boarders the very best boarding accommodation available, prioritising interaction, education and personal space. All students are offered the same level of secure, modern accommodation in the buildings of Street House and Rawson House.