Impact of Giving
All donations make Cranbrook School what it is today, strengthening programmes and initiatives, enhancing facilities and making it possible for boys to attend Cranbrook who may not have had the opportunity otherwise to do so.
Through the generosity of our community, the School has been able to champion the vitality of education and personal development in traditional and innovative ways, such as through the experiential campus at Wolgan Valley and our visionary future plans for the Senior School campus at Bellevue Hill.
Capital Appeals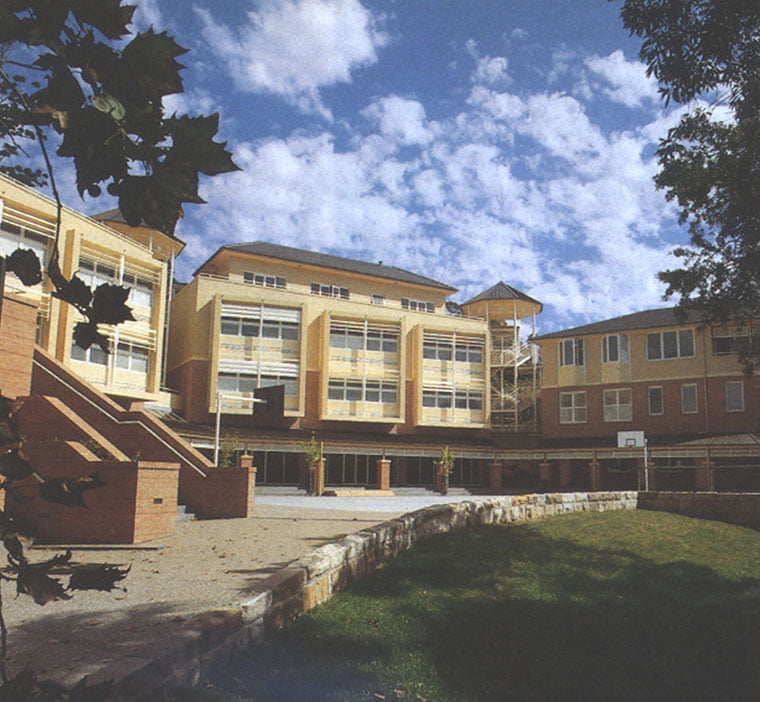 ---
1990 – 1995
Master Plan Appeal
Furber Building & Perkins Building Refurbishment
| | |
| --- | --- |
| Pledges Receipted | $2,255,671 |
---
1996 – 2000
Science & Technology Appeal
Carter Building
| | |
| --- | --- |
| Pledges Receipted | $2,269,011 |
| Donors | 224 |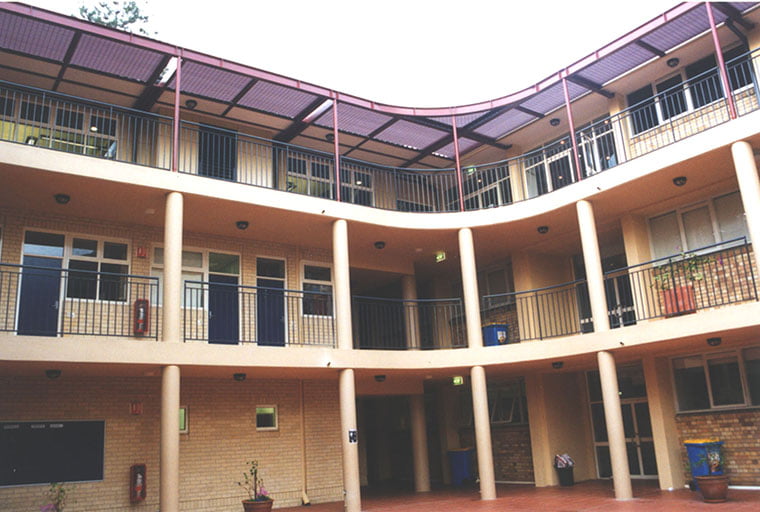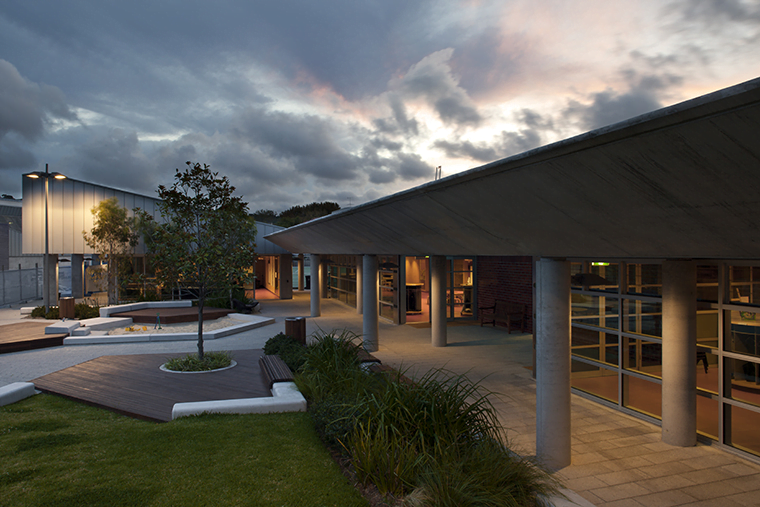 ---
2001 – 2007
Breakfast Programmes | Rose Bay Bowling Club acquisition and Junior School Appeal
Cranbrook Junior School
| | |
| --- | --- |
| Amount Receipted | $2,575,701 |
| Donors | 224 |
---
2004
Justin McDonald Stand Appeal
Thanks to the generosity of donors honouring the life of Old Cranbrookian, Justin McDonald, in 2004 the Justin McDonald Stand was built and now takes pride of place on Cranbrook's iconic Hordern Oval.
Enjoyed by students today, this structure will continue to be a formative part of sport for future Cranbrook generations, standing alongside the newly developed Hordern Oval, once our Senior School campus renewal is complete.
It is extremely heartening to witness the genuine team spirit, involvement, connectivity and engagement that exists amongst our boys as they cheer their school mates on from the Justin McDonald Stand, built thanks to our community's generosity.
The Justin McDonald Stand
| | |
| --- | --- |
| Amount Receipted | $550,196 |
| Donors | 228 |
---
2006
The John Saunders Pavilion Appeal
---
2008 – 2011
Building a Better Cranbrook Appeal
This 'School in a park' was created with the individual boy in mind and in a truly unique setting.
Dangar Junior School
| | |
| --- | --- |
| Amount Receipted | $4,307,591 |
| Donors | 236 |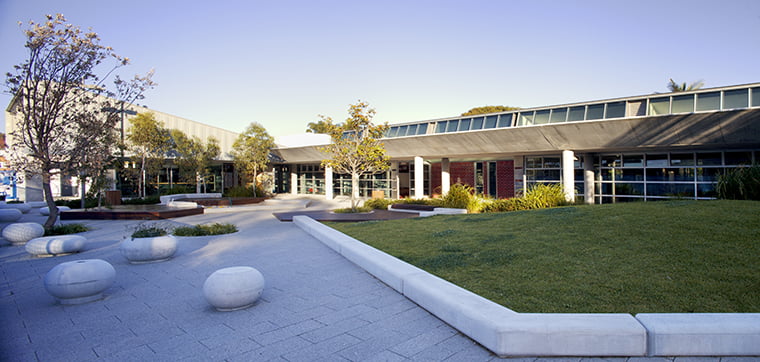 On behalf of Cranbrook School, our Head of Junior School Michele Marquet thanks all our donors for their incredible kindness:
To our dear Donors
The Junior School has been housed in their new buildings at Dangar for well over six years now. As we reflect on the difference these buildings have made to the boys we teach, the staff who work here and the families who share the amazing facilities, we cannot be anything but exceptionally grateful for the generosity of those who had the foresight to support the construction of what has to be the most extraordinary Junior School anywhere.
The setting is unique: a Junior School that has been set in a park, with ample room for our boys to run, play and explore; and a range of buildings that acknowledge the individual, something Cranbrook has always valued so highly. The Junior School is undoubtedly aesthetically beautiful; a harmonious place in which learning can take place daily.
Staff are able to teach in ways they were unable to do so before – they can plan collaboratively with ease, deliver highly differentiated lessons in response to children's needs and enjoy teaching in rooms that have been constructed with careful consideration of acoustics, space and aesthetics, to maximise the learning of every boy. The boys respond to the superb quality of their environment with the personal expectation that they too must be excellent in all they do. Their environment helps foster in them a genuine respect for their learning and the learning of others. It acknowledges the value of creativity and promotes an outward focus.
We have a campus that promotes the importance of the relationship between School, family and students in successful education. There are spaces for families to visit and openly observe their child's learning. Excellent education is the result of the interaction between the learner and the teacher, supported by the family. The Cranbrook Junior School buildings ensure that this relationship is able to develop to the highest level possible.
Those of us that work and learn here know we are so fortunate to benefit from the kindness of those who donated to the Dangar Fundraising Project in those years before and during construction. Thank you – you have given a lasting gift of monumental significance for this generation of Cranbrookians and those in the years ahead.
Yours sincerely,
Michele Marquet
Head of Junior School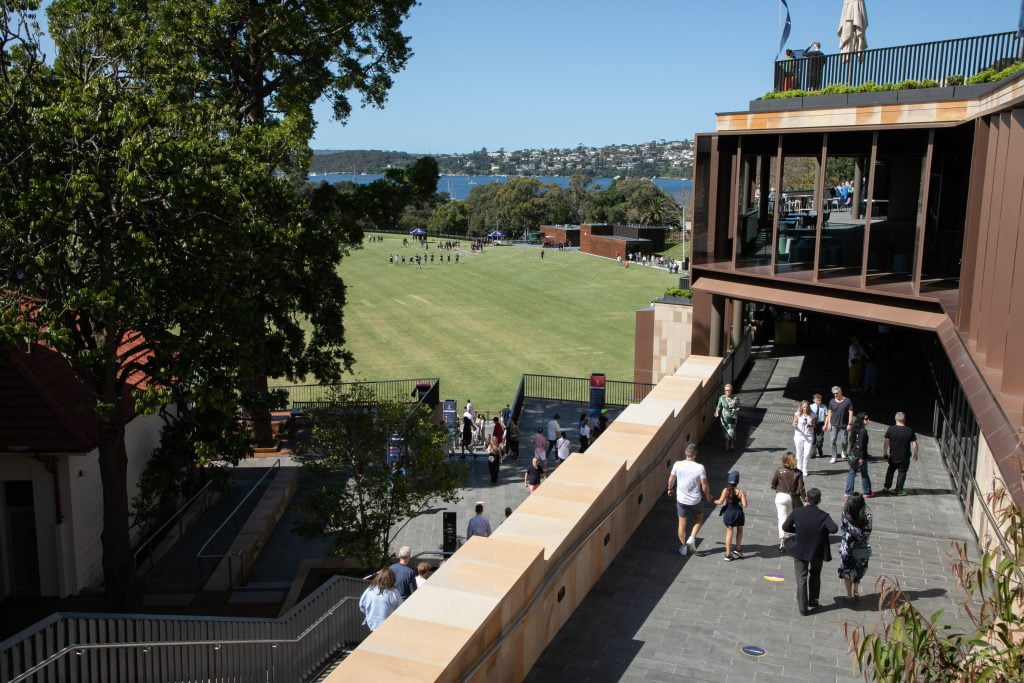 ---
2015
Year 12 College Appeal
Year 12 College
| | |
| --- | --- |
| Amount Receipted | $337,393 |
| Donors | 91 |
---
Scholarships
Scholarships are awarded to boys who will thrive academically and personally at Cranbrook School. Over the years our community have contributed to ensure boys who may not have had the opportunity to attend our great school have been able to do so and who have contributed significantly to the life of our School. One of the recipients of the Martin Pitt Scholarship, Will Andreas (Year 12 2018), describes his Cranbrook experience and his gratitude for the opportunities that this scholarship provided him.
Martin Pitt Scholarship
Please click here to view a letter of thanks from Will Andreas, past recipient of the Martin Pitt Scholarship
Matt Street Scholarship
Indigenous Scholarship
Bill Burcher Foundation Scholarship
Heléne Joklik Endowment
Bequests
---
Old Cranbrookian 1929
Dudley Braham
Dudley Braham attended Cranbrook in the 1920's and generously bequeathed $7.4 million, enabling Cranbrook School to build a new Junior School campus in Rose Bay catering for boys from Kindergarten to Year 6.