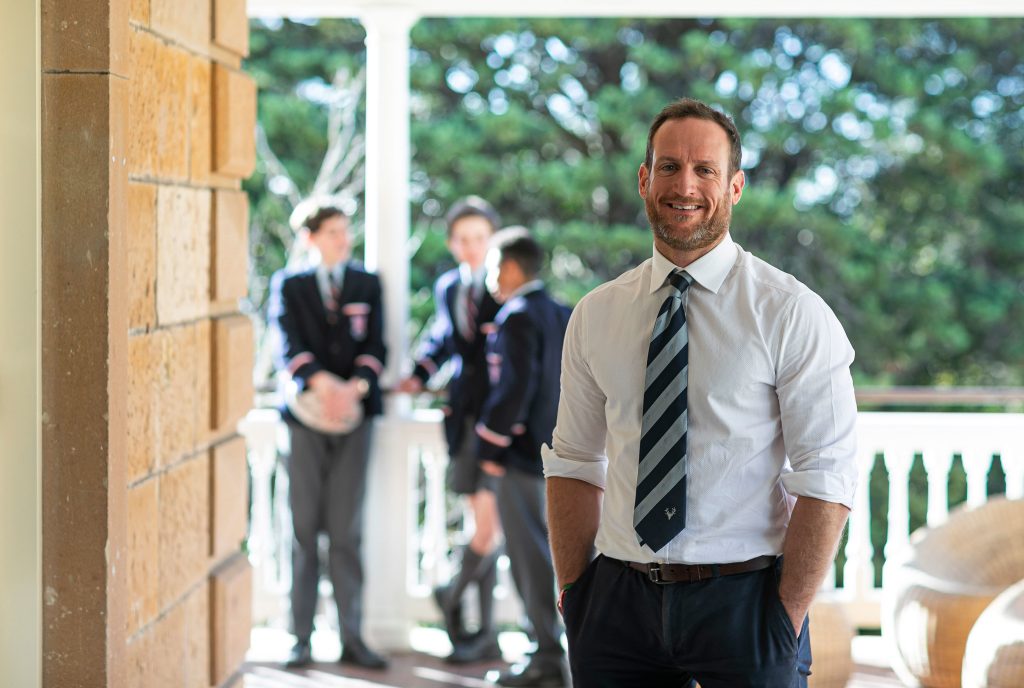 Welcome from the Director of Boarding, Matt Banes
Boarding provides endless opportunities to be fully immersed in School life, to interact with the whole of the Cranbrook community and make life-long friends from all corners of the globe.
Being a member of the Cranbrook Boarding community teaches our students to be independent and responsible for themselves and others, so they grow into mature and self-reliant adults leading adventurous and generous lives. Our boarders are provided with the community, mentoring, opportunities and diverse education experiences to discover their unique potential.
Cranbrook School's two Boarding Houses – Rawson and Street – are more than just a place to live, they are the beating heart of the School's community. These two Houses consist of 35-40 boarding students each, alongside a Housemaster and team of Mentors, providing peer and mentor support that fosters the strong sense of belonging that exists within our boarding community.
As a School we are committed to providing an all-encompassing social, co-curricular and academic boarding experience where boarders are supported by a close community, enabling them to grow in confidence and self-belief.
Our goal in providing an unmatchable boarding experience is achieved via our overall structures and individualised interactions. Due to the boutique nature of Cranbrook Boarding, the relationship our boarders develop with their Resident Tutors, Mentors and students is personal and nurturing. There is a warmth towards every student, with their personal wellbeing and development at the heart of the Boarding Community's purpose.
At Cranbrook, boarding is not just about the student – it is the whole family. We pride ourselves on the close relationship boarding staff have not just with the students but with each and every parent and guardian.
This is key to ensuring our boarders feel settled in their home away from home. With only 75 boarders our boarding staff are able to provide each family with a high level of communication that is tailored to their son's activities. It is personal and consistent in approach.