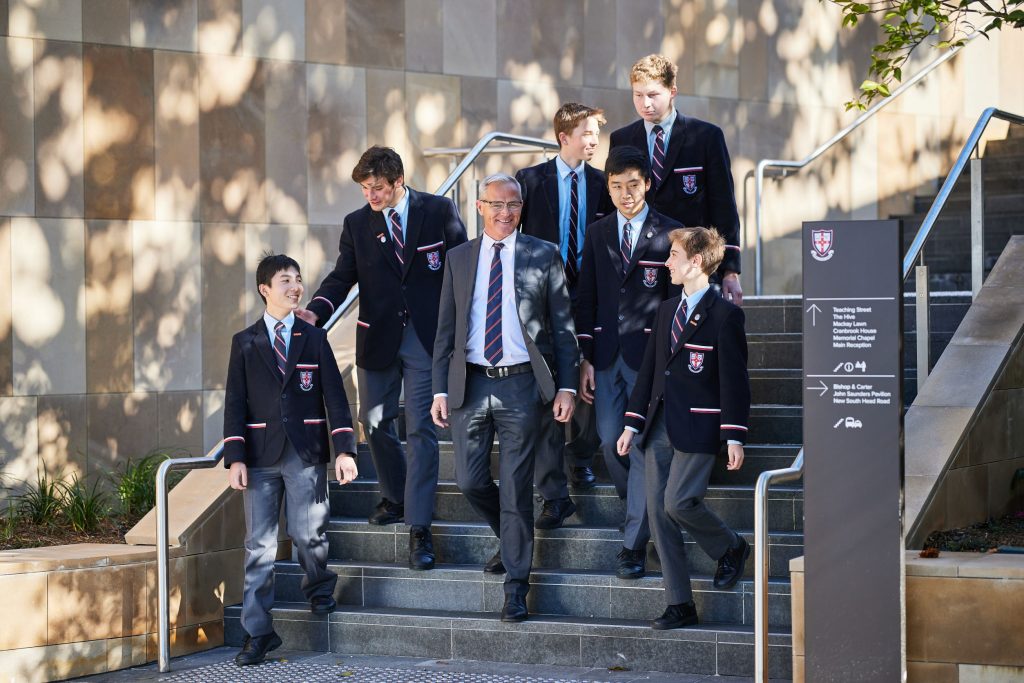 ---
Welcome from Bob Meakin, Deputy Headmaster
& Head of Senior School
Cranbrook is defined by a distinctive ethos and a simple yet powerful founding mission which centres upon integrity and which values being over seeming.
Cranbrook is committed to academic excellence, lifting levels of attainment and enriching horizons.
We believe that a culture of broad opportunity can inspire both the growth of self-belief and a love of the pursuit of excellence. As a School we celebrate gentle strength and elevate respect for the integrity of differences.
We seek to promote, to notice and to praise, the personal best of each of our students. We equip our students not only to win places at leading universities, but to flourish there. The qualities we look to instil in all our students are a sense of global mindedness, respect and individuality, the willingness to lead through service and also the importance of striving for excellence at all times.
Our aim as a school is to create a whole individual within a strong academic framework, to prepare our students to voyage out beyond the comfortable, with courage and confidence. We value critical thinking and strive to build self-belief for all our students.
Senior School Co-Mission
A great School must have the pursuit of wisdom at its heart in order to promote great teaching and powerful learning. We expand our students' horizons in order that they understand and appreciate the world beyond themselves, building self-belief to discover fully who they are and what they can do.
In the Senior School community we:
Celebrate the individual
Model and expect respect
Strive for excellence
Embrace global-mindedness
Lead through service
Our People
Senior School Leadership Team
Headmaster
Nicholas Sampson – MA (Cantab)
Head of Senior School/Deputy Headmaster
Bob Meakin – B.Ed Physical Education, B.Ed (Hons) Physical Education, M.Ed Leadership (UNSW)
Director of Academics (Deputy Head of Senior School)
Nick Jolly – BA (Macq), DipEd (Macq), MHist (UNE), MA (UNSW), MEd (Educational Leadership)(CSU)
Director of Students
Peter Young – BEd, MEd (Leadership), GradCert (Careers Ed & Dev)
Director of Student Wellbeing 
Angelique Sanders – BA BEd (UNSW)
Director of Sport P – 12
Matthew Grice
Director of Year 12 College
Alastair Metcalf – B.Com (UNSW), LLb (UNSW), Grad Dip Ed (ACU)
Director of Curriculum
Adrian Harrison – BEc Social Sciences (USYD), Grad DipEd (UC), MEd (UTS), MA (UNE)
Director of Professional Learning
Cathleen Jin – BA (UNSW), M.Teach (USYD), Dip. Lang (UNE), M.Ed Leadership (UNSW)
Director of Boarding
Matthew Banes – BA (Hons) Dunelm, QTS Canterbury Christchurch, PGCE Northampton
Director of Service – Acting
Aaron Nolan – BA French/Linguistics (Hons), Grad Dip.Tchg
Senior Housemaster/Staff Mentor
Scott Davis – BEd (Hons)(Syd), MEd(HMS)(Syd), MktCert(UTS) CertResidentialCare(ACU)