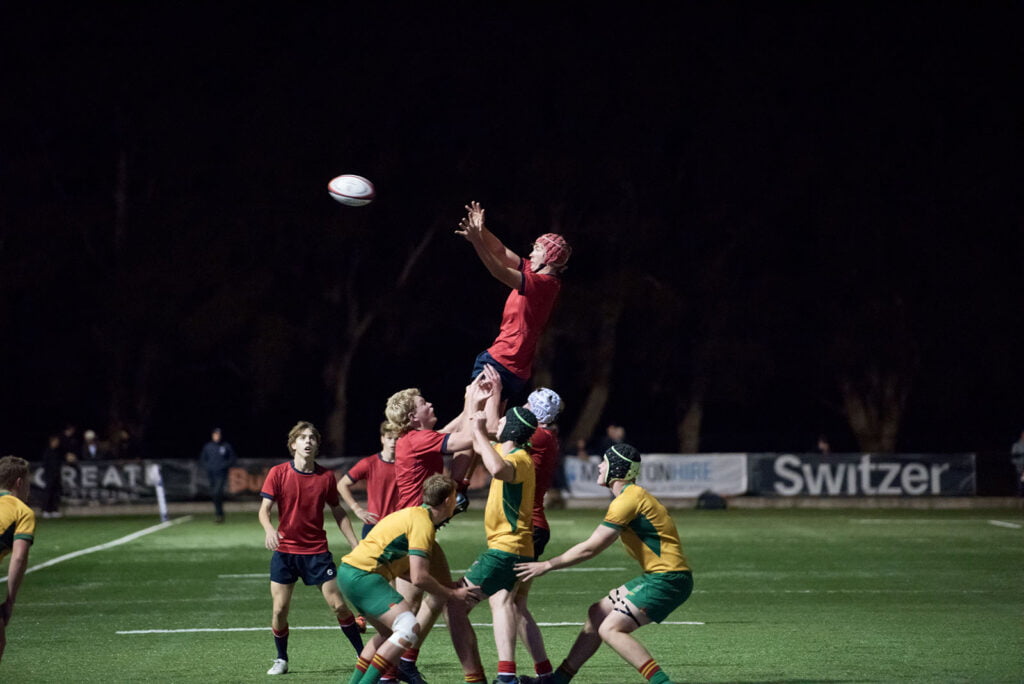 Our Sports programme is wide and varied, and undertaken in a spirit of genuine education. The programme promotes inclusiveness, opportunity and competition. We play sport because it teaches valuable lessons about resilience, challenge, courage, failure and success.
Cranbrook School recently undertook a transformational redevelopment to create truly world class sporting facilities with a state of the art Aquatics and Fitness Centre, as well as extensive Basketball and Volleyball courts, and of course the luscious green Hordern Oval.
These facilities allow all our students to participate in many different sports whilst simultaneously enabling our most elite athletes to train and compete at national and international level.
Students are driven to challenge themselves through the development of their skills, training and conditioning, with a strong focus on balancing the comradery of team success with the satisfaction of individual achievement.
Sports activities not only keep our students physically fit, increase their energy and stamina, but also promote and enhance mental agility. The concept of healthy body and healthy mind is the focus of our Sports programmes throughout the School, from Pre-School to Year 12.
Our coaching is about discipline, team spirit and the realisation that the team can be greater than the sum of its parts. The first teams are not separated elite distanced from the wider cohort, but are teams that are well grounded in the School. We are proud of the fact that Cranbrookians have competed at the highest level and have represented themselves, and their communities, with distinction and humility.
Cranbrook is a member of the Combined Associated Schools (CAS) and involved in the CAS competition on Saturdays. All students at our Cranbrook Senior School are required to play at least one sport in the summer (Terms 1 and 4) and winter seasons (Terms 2 and 3). In addition we hold annual inter-House Athletics and Swimming Carnivals from which students are chosen to represent Cranbrook at higher-level competitions such as the CAS Championships.
With over 14 sports to choose from, whether part of the Co-Curricular programme, or part of the Sport Curriculum, there is something for every Cranbrook student. The flexibility is one of the programme's greatest strengths, encouraging a deep appreciation and life-long enjoyment of sport.